KEYNOTE SPEAKERS (2020)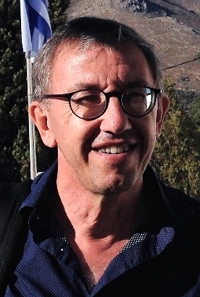 GILLES NOTTON, Ph.D.
Affilation: UNIVERSITY OF CORSICA PASQUALE PAOLI, FRANCE
Position: SENIOR RESEARCHER
E-mail: notton_g@univ-corse.fr
Presentation: TILOS, AN AUTONOMOUS GREEK ISLAND THANKS TO A PV/WIND/ZEBRA BATTERY PLANT AND A SMART ENERGY MANAGEMENT SYSTEM
Abstract: The Tilos project is presented; the objectives are to maximize photovoltaic and wind production to supply electricity to the Tilos island in Greece while maintaining a total electricity supply security. A smart grid coupled to a hybrid PV/Wind/Zebra batteries system was implemented and makes this green island partially autonomous thank to renewable energy. The objectives of this European Horizon 2020 project are detailed and a summation of the main results of this international collaboration is presented.
Gilles Notton is a senior researcher in renewable energy systems with more than 30 years of experience. He received his PhD Degree in Energy Engineering and his "accreditation to supervise researches" degree from the University of Corsica Pasquale Paoli in 1992 and 2002, respectively.
His main research interests concern renewable energy potential estimation and prediction, hybrid renewable systems, energy management in smart electrical grid and integration of thermal solar collectors into building sector.
He has published around 120 articles in international scientific journals and has more than 200 presentations in international conferences.
He has participated to the development of several scientific books. He has been responsible for the creation of a scientific network on renewable energy between France and Eastern and Central European Countries. He has participated to various European projects in renewable energy as the Horizon 2020 Tilos Project and COST Action TU1205.
---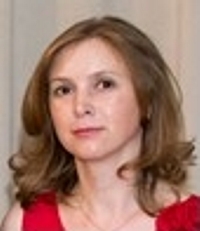 GABRIELA CÎRCIUMARU, Ph.D.
Affilation: NATIONAL INSTITUTE FOR RESEARCH AND DEVELOPMENT IN ELECTRICAL ENGINEERING ICPE-CA BUCHAREST, ROMANIA
Position: SENIOR RESEARCHER, HEAD OF THE RENEWABLE ENERGY SOURCES AND ENERGY EFFICIENCY DEPARTMENT
E-mail: gabriela.circiumaru@icpe-ca.ro
Presentation: EXPERIMENTAL STUDY ON THE PERFORMANCE OF SMALL-SCALE WIND TURBINE ROTORS
Abstract: The paper presents the results of the research regarding the development and testing of small-scale wind turbine rotors, as well as aspects regarding their integration in power systems. Different wind rotors with diameters ranging from 524 mm to 620 mm have been designed in order to study the influence of the main parameters such as rotor diameter, blade chord length and pitch angle on the power output. The models have been made by 3D printing and were characterized by testing performed in an open circuit wind tunnel. For 10 m/s wind velocity, the maximum power output of the developed rotors is in the range of 34...48 W. The experimental results revealed that the lower the pitch angle, the higher the starting velocity, turbine power, rotational speed and power coefficient.
Gabriela Cîrciumaru has a Ph.D. degree (2007) in Power Engineering and a B.S. in Environmental Engineering (2003, University POLITEHNICA of Bucharest). She is currently senior researcher (qualification level II) and head of the Renewable Energy Sources and Energy Efficiency Department within National Institute for Research and Development in Electrical Engineering ICPE-CA Bucharest and has expertise in theoretical and applied research in renewable energy sources conversion, power engineering and environmental engineering.
Mrs. Cîrciumaru coordinated several applied research activities and ensured the operative efficiency of technical, scientific and administrative decisions of activities related to efficient energy conversion from renewable energy sources, development of efficient scale models of wind turbines and kinetic turbines, integration of designed solutions into practical applications, knowledge transfer activities to the private environment in the field of energy, ecological river transport systems using RES (photovoltaic panels and wind turbines), waste water aeration and remediation.
---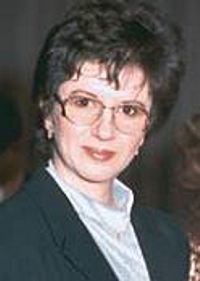 ASSOC. PROF. RADOSVETA SOKULLU, Ph.D.
Affilation: EGE UNIVERSITY, TURKEY
Position: HEAD OF THE TELECOMMUNICATIONS BRANCH
E-mail: radosveta.sokullu@ege.edu.tr
Presentation: IoT IN AGRICULTURE: IRRIGATION MONITORING AND CONTROL SYSTEM EXAMPLE
Abstract: In the last decade wireless technologies have become an ubiquitous part of our lives due to their increased functional features and low cost. Driven by this the Internet of Things (IoT) has penetrated into various areas of our life, one of which is modern agriculture. IoT is already deeply incorporated in most of the environmental monitoring applications and its roles are further increasing to ensure more efficient identification of problems, managing facilities and resources and provision of precise agriculture. "Precision agriculture" is a newly defined term which implies the use of modern technologies to boost up both the yields and the profits in farming and cattle breeding while reducing the required inputs like water, fertilizers, feeds, herbicides, insecticides and land as well. It incorporates various aspects including management, data analysis and processing combining it with other available information and new communication technologies including IoT and Cloud based services to make smarter decisions and improve efficiency, productivity and quality. This paper deliberates on the IoT technology in light of various agricultural applications, the various communication protocols involved and focuses on an IoT based water pipeline monitoring and management system prototype developed in Usak, Turkey.
Radosveta Sokullu, graduated with an MSc degree in Radio Engineering and PhD in the field of Telecommunications from Sofia Technical University. She is an Associate Professor in the Department of Electrical and Electornic Engineering of Ege University and since 2004 is the Head of the Telecommunications Branch. Her current research interests are in the area of IoT applications in industry and agriculture, next generation networks, random access and resource allocation for 5G and Beyond 5G networks, integration of deep learning methods in next generation networks and UAV Networks. She has led 10 successfully completed research projects sponsored by various institutions among which the European Commission, the Scientific and Technological Research Council of Turkey, the Ministry of Technology and Industrial Development and the Ege University Research Fund.
A total of over 90 publications, including 16 journal publications, over 75 conference proceedings and 6 book chapters reflect Radosveta Sokullu's research efforts during these years. As a mark of research quality she has won several prizes and scholarships among which the prestigious GLEC scholarship for education by the GJCSTE - Kumamoto University (2011); the Physical Sciences and Engineering Project Award, EU (2009); the Best Paper Award SENSORCOMM 2008, the Best Paper Award UBICOMM 2016, the Outstanding Paper Award IET 2016 at the World Conference on Innovation, Engineering, and Technology, Sapporo, Japan and the Best Presentation Award ICENTE 2017.
Besides being a long term member of IEEE member and IEEE Communication Society member she is also a member of technically and socially beneficial committees and societies: the Bulgarian Technical Sciences Society (since 1992); the Turkish Association of University Women – branch of the IFUW (International Foundation of University Women) (since 2006); Women in Engineering Society (since 2011); Advisor for the IEEE Student Branch and the Women in Engineering Student Branch at the EEE Department, Ege University.
---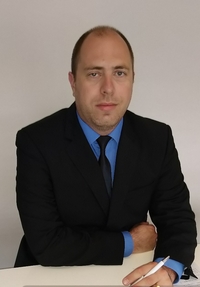 ASSOC. PROF. LUDMIL STOYANOV, Ph.D.
Affilation: TECHNICAL UNIVERSITY OF SOFIA, BULGARIA
Position: VICE-DEAN OF R&D AND INTERNATIONAL COOPERATION, FRENCH FACULTY OF ELECTRICAL ENGINEERING
E-mail: ludiss@tu-sofia.bg
Presentation: APPLICATION OF RENEWABLE ENERGY SOURCES FOR IRRIGATION POWER SUPPLY IN BULGARIA
Abstract: The presentation presents the possibilities to use renewable energy sources, such a photovoltaic and wind generators, for feeding of irrigation systems. A methodology is developed that uses statistical meteorological data for the considered site and is based on operation simulation for one year period. The meteorological data are converted according to the wind generator hub height and then converted in produced energy using the wind turbine power curve and interpolation method. The methodology is applied to 7 different sites in Bulgaria. The considered agricultural crop is grapevines. Different configurations of wind generator rated power and water tank capacity are considered. The results allow the estimation of the feasibility of this power supply.
Ludmil Stoyanov graduated MSc (2004) and MScR (2005) in the field of Electrical engineering respectively in Technical University of Sofia and National Polytechnic Institute of Grenoble. He obtained his PhD in co-direction from Technical University of Sofia and University of Corsica Pasquale Paoli in 2011.
His research is oriented to the energy and electrical modelling and study of different generators, using renewable energy sources, with consideration of the full conversion system – from the primary resource to the consumption. The application of those generators varies from stand alone, through hybrid systems (smart grids) to grid connected.
He has published about 80 papers in journals or international conferences, 5 of them with impact factor or SJR, 2 chapters from books in English published by Springer and Nova publishers. He participated in a research team in 3 internal projects at TU-Sofia, 6 national projects under various European programs and 1 international project. He had 2 inventions, one of them awarded for Inventor of the Year award in the field of Electrical Engineering and Electronics (2016).
---
Гост лектори от: 2019 г. | 2018 г. | 2017 г. | 2016 г. | 2015 г.