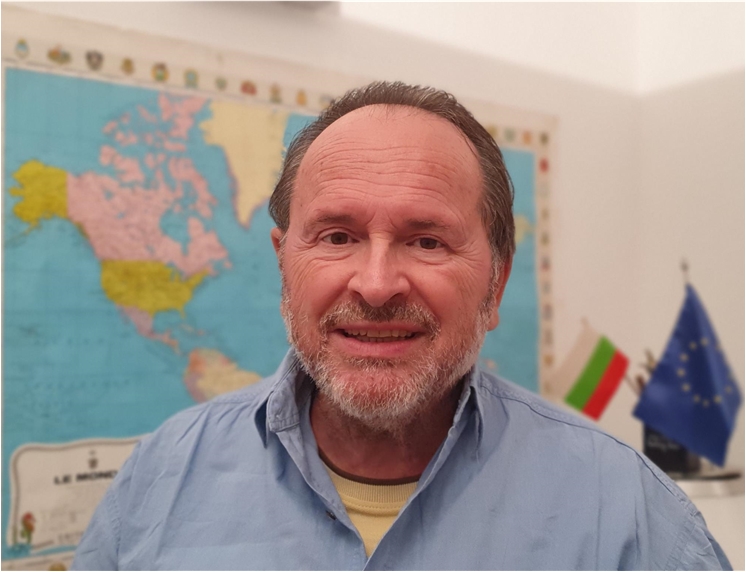 PROF. EMILE NIXCOLAS KARAILIEV, PhD
UNIVERSITY OF PANTHEON-SORBONNE UNIVERSITY – PARIS 1, FRANCE
INSTITUT D'ADMINISTRATION DES ENTREPRISES (IAE)
Lecture on: PUBLIC-PRIVATE PARTNERSHIPS (PPP) FOR THE PREPARATION OF LARGE INVESTMENT PROJECTS - EXAMPLES FROM FRANCE AND BULGARIA
View the Abstract
Video
Docteur d'Etat (Sciences économiques, juridiques et politiques)
PhD Economics Thesis with honours on International system
Master of management, DESS, Diplôme d'études supérieures specialise, ECONOMICS
Diploma of economics – speciality "Foreign Trade" – International Monetary and Financial Relations.
Certificate of public professional auditor–IAA, Internal auditing institut, Washington DC; Intitute of Internal auditing – 1988; Washington DC, Certificate from IFACI (Institut Français d'Audit et Contrôle Interne) - 1985; SOGEQUIP (société de gestion) certificate of Financial management and inspectorate 1982.
Membership of professional bodies:
OECD's SIGMA – Organization of Economic Co-operation and Development's Support for Improvement in Governance & Management in Central and Eastern Europe (CES), notably the assessment of PFM in CES, Paris;
World Bank PEFA, Public Expenditure Financial Accountability report;
OECD's LEED– Local Economic and Employment Development, Trento Centre, Italy, IEA, International Economic Association, London;
SUERF - Société Universitaire Européenne de Recherches Financières, Tilburg;
SFERE - Société Française d'Exportation des Ressources Educatives, Vincennes, France;
LRF, La Renaissance Français - trésorier of the Delegation of Provence-Côte d'Azur (Nice, International Centre);
DATAR - Délégation d'aménagement du territoire et développement regional;
CCI - Cambre de Commerce et d'Industrie;
SFER - Société française d'économie rurale;
UNICO Group - Amsterdam, Brussels.
Visiting professor:
College of Europe, Bruges (Belgium) and Natolin, Warsaw (Poland) in Economic and social development, Governance and Management in Eastern European countries, prepared numerous studies in economics (macro-economic and financial and fiscal policies), agriculture and rural development, environment, transport, social sectors (Health, Habitat, Employment, Social welfare and services, Education UNESCO VET and TVET and EU integration (acquis communication, budget support and sector policy support programme, SPSP).
IAE-Sorbonne, Institut d'Administration des Entreprises-Sorbonne on economics, develop-ment and communication;
Delivered seminars and research studies for CCI de Paris, Unico Banking Group School, Brussels;
Joint doctorate Paris IAE-State University of Sofia, American University for South-Eastern Europe (Blagoevgrad, BG) and AUCA (American University of Central Asia, Bishkek).
Expert member:
EC DG AGRI, CMEF (Common Monitoring and Evaluation Framework), EC DEVCO, Brussels; Ex-ante, ongoing and mid-term evaluation of Operational plans (2007-2013; 2014-2020), responsible for Bulgaria, Romania & France.
European Evaluation network for rural development/AEIDL/Rural development evaluation helpdesk for for EC DG AGRI; EENRD, OIR-Metis;
UNESCO UNITWIN network Chairs;
OLAF (Office de Lutte Anti-Fraude), Public Finance control and auditing.
17 years of professional experience at CNCA-Credit agricole France , notably as Director of Communication (internal and external) in charge of public awareness campaigns and relaionship with mass media and institutional communication with CNCA partners Rabobank-NL, DGB, Germany, CERA-Belgium and OKO Bank-Finland.
10 years of proven experience in evaluation methods and techniques (EC and the World Bank).
7 years in team leadership, ensuring the communication and coordination of the activities and the adequacy of reporting to the EC and the overall quality of the project: TL of 7 EU funded projects since 1992: IPF (Western Balkans 2008-2009), SLR IPA FYROM (2006-2007),Black Sea project (inlluding Ukraine, 2011), GTZ NaWi (Kyrgyzstan, Central Asia 200ç-2011), EC SAPARD (Bulgaria 2000-2001), EC TACIS ITCA and EBRD CL (Turkmenistan 1995-2000) and EC PHARE PMU, BNB Bulgaria (1992-1994) and 2 WB projects: WB NSP (Afghanistan 2003-2004) and WB Western Africa Soforex/LAmco NIMBA (1970-1974).
Universities and training centres:
IAE, Sorbonne-Paris; AUSEE, American University for South and Eastern Europe; AUCA-American University for Central Asia-Bishkek (Kyrgyzstan); SUERF, University centre for research finance; UNICO Banking group, Amsterdam, Brussels; StQuentin en Yvelines, IFCAM, France; CFCE, Centre Français du Commerce Extérieur, Banking and Finance; UNICO Banking Group (CNCA, Caisse nationale de credit agricole-France; DGB Deutche genossenshaft Bank – Germany; Rabobank – NL; Reiffeisen bank – Austria; CERA - Belgium and OKO – Finland; Black Sea High education College (Ukraine, Georgia and Turkey), IFCA (Institut Français de Contrôle et Audit), Paris, IAA (Institute of Internal Audit), Washington DC.
---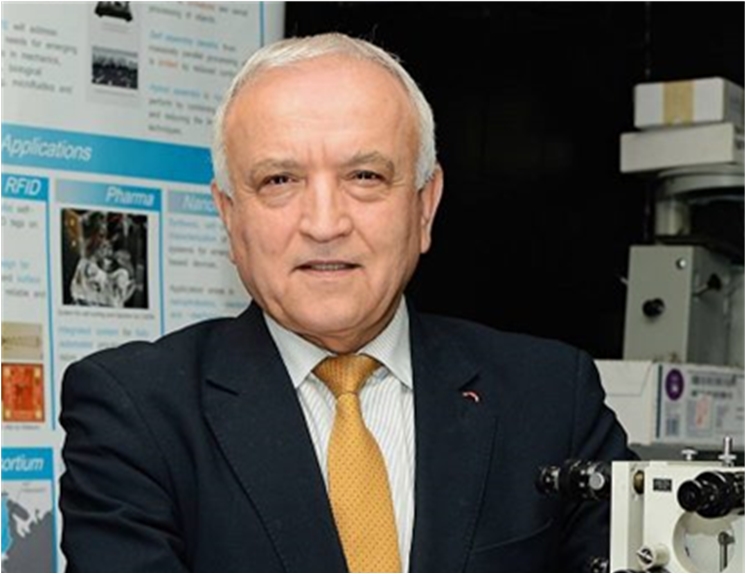 PROF. KOSTADIN KOSTADINOV, PhD
INSTITUTE OF MECHANICS - BAS
ADVISOR TO THE MINISTER FOR EDUCATION AND SCIENCE
Lecture on: ENTREPRENEURSHIP AND BUSINESS PLANNING OF STARTING COMPANIES FOR THE EXPLOITATION AND COMMERCIALIZATION OF RESEARCH RESULTS
View the Abstract
Video
Professor Dr.-Eng. of Robotics and Mechatronics at the Institute of Mechanics – Bulgarian Academy of Sciences (BAS). His main research field is robotics with application in manufacturing, micro and nanotechnologies, biology etc. Professional achievements are more than 100 scientific papers and books and 17 patents and 3 patent applications. He is a team leader of many research projects financed by EC FP4, Copernicus, FP6, FP7 & H2020 with more than 2 milions €.
Prof. Kostadinov is Senior Member of IEEE Robotics and Automation Society (since 1998) and founder of Bulgarian Robotics society (1991).
Since 6th of June, 2017 Prof. Kostadinov is Research & Innovation Advisor of the Minister for Education and Science.
Prof. Kostadinov served as president of GIS-TransferCenter Foundation (2001–2014), which supports technology transfer (TT) and innovation. Nowadays, he is certified KAM and Senior Innovation Expert in GIS - Transfer Center.
Prof. Kostadinov is Coordinator of the Expert Council "Science, technology and innovation" to the Mayor of Sofia since June 2012. He was responsible for preparation of the Innovation Strategy for Smart specialization of Sofia adopted in January 2016.
He is the co-founder of start-up Microna Ltd. established to commercialize the IP generated under EC FP6 Project Hydromel. Microna has been awarded with of the Gold medal from the Autumn International Fair 2014 in Plovdiv for "Robot for in-vitro fertilization".
Dr. Kostadinov has been awarded with the Prizes of Pythagoras in 2010 for his outstanding contribution to engineering science and in 2016 for outstanding contributions for exploitation & commercialization of research results, respectively; Golden Apple 2014 for exceptional achievements in knowledge and TT, the Inventor of the Year 2015 in Bulgaria.
He was Deputy Minister in the Ministry of Education and Science (2014-2016), IPR manager in the Institute of Polymers - BAS (2013-2015) responsible for exploitation of IP and research results, and scientific secretary and member of Governing Board of the BAS (2008-2013), responsible for the division of "Information and Communication Sciences and Technologies" and for the TT and innovation.
Visiting Researcher in University of Applied Sciences, Konstanz, Germany.
Visiting researcher & professor in University Otto-von-Guiricke Magdeburg, Germany.
Visiting professor in Technical University of Riga, filial Liepaja, Latvia.
Visiting professor in University "Dunarea de Jos", Galati; Romania.
Delivering lectures in Technical university of Sofia in two faculties – Machine building Faculty and English Language Faculty of Engineering.
Supervisor of 7 PhD Students, 3 – promoted, 2 still in processing.
---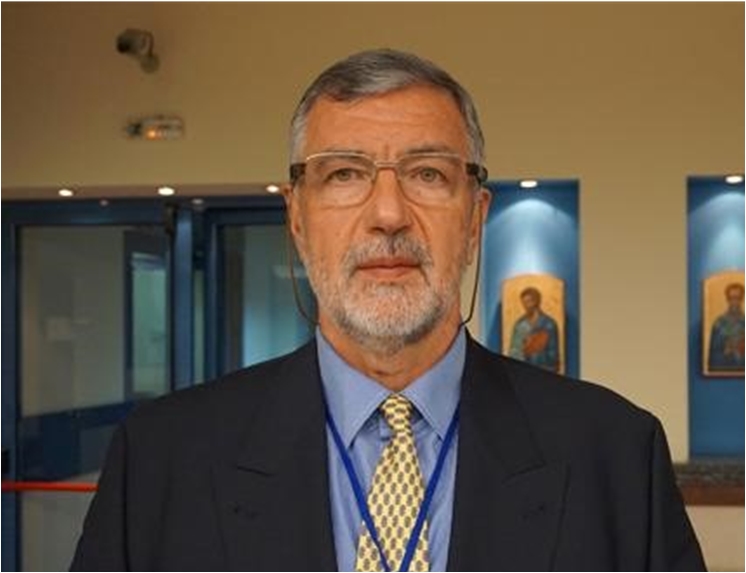 PROF. Dr. DANAIL PETROV, DOCTOR OF MEDICAL SCIENCES, FETCS, FEBTS
HEAD OF THE BREAST SURGERY CLINIC AT 'St. SOFIA' HOSPITAL, MEDICAL UNIVERSITY, SOFIA
Lecture on: A PERSONALIZED APPROACH TO TREATMENT OF NEOPLASTIC LUNG DISEASES AND QUALITY OF LIVING – IN VIEW OF A THORACIC SURGEON
View the Abstract
Video
The only Bulgarian doctor with a Thoracic Surgery Specialty recognized in 2000 by the European Board of Thoracic and Cardio-Vascular Surgery (EBTCS) and in 2018 in Thoracic Surgery (FEBTS) at the European Board of Thoracic Surgery (EBTS).
Since 1993 - national consultant in thoracic surgery. Republican Specialist in Thoracic Surgery at SMP since 1990. Chairman of the Board for the award of the specialty 'Thoracic Surgery' at the Ministry of Health. Member of the NEAA Accreditation Board of NEAA since 2017.
Prof. Dr. Petrov is the author of 'Medical Standard for Thoracic Surgery' (2003, 2015) as well as 112 publications in Bulgarian scientific journals and 51 articles in prestigious international journals with Impact Factor, which are cited in worldwide thoracic guides. He has participated in reports at numerous Bulgarian and international congresses in the field of thoracic surgery, pulmonology, infectious diseases and thoracic oncology. He has been constantly invited as a lecturer at world, European and national congresses in the mentioned specialty. Author of 5 inventions in the field of thoracic surgery.
Author and co-author of 16 textbooks and monographs in the field of thoracic surgery. Supervisor of 6 successfully defended PhD students and numerous postgraduate specialists in the field of thoracic surgery. Lecturer at the European School of Thoracic Surgery at the European Association of Cardiothoracic Surgery - Bergamo, Italy (2005-2009). Guest Professor at the Faculty of Medicine, Skopje.
Honorary Member of the Bulgarian Surgical Society and of the Northern Macedonia Surgical Society. Member of the Board of the European Society of Thoracic Surgery (ESTS) (2006-2009) and other international specialty organizations (EACTS, ERS, WSCTS, STS, IASLC).
Prof. Dr. Danail Petrov is awarded with prestigious awards:
2002 - Medic of the Year' Award at 'Forum Medicus'
2003 – Medal of Honor of the Higher Medical Institute - Sofia
2005 - Honorary Medal 'Bulgarian Doctor' of the Bulgarian Medical Association
2011 - Honorary title 'Doctor of Bulgaria' to the Minister of Health, the Presidents of the Bulgarian Medical Union, the Union of Scientists in Bulgaria, National Alliance 'Life for Bulgaria' and the Union of Bulgarian Medical Societies.
2011 – Honorary Citizen of the City of Lom
2018 - Annual Award of the Medical College of Sofia in the category of 'Long-term activity in the field of medicine'
2019 – Annual Award for Distinguished Contribution to the Development of Medicine and Medical Science in Bulgaria of the Southeastern European Medical Forum for Outstanding Contribution to Medicine and Public Health.
---
---


PUBLIC-PRIVATE PARTNERSHIPS (PPP) FOR THE PREPARATION OF LARGE INVESTMENT PROJECTS - EXAMPLES FROM FRANCE AND BULGARIA
PROF. EMILE NIXCOLAS KARAILIEV, PhD

Abstract: The use of the PPP business model to design, build and deliver infrastructure around the world has grown significantly in recent decades.
Joint co-consortium projects launched in 2015, such as the Asian Development Bank (ADB), the European Bank for Reconstruction and Development (EBRD), the Inter-American Development Bank (IaDB), the Islamic Development Bank (IsDB), and the World Bank Group evidence and role models for the role and importance of PPPs, serving the needs of both governments and practitioners, filling the gap in the sound knowledge of the public-private partnerships' investment credibility.
PPPs are involved in a wide range of social and economic infrastructure projects. However, they are mainly used for the construction and operation of hospitals, schools, prisons, roads, bridges and tunnels, light rail networks, air traffic control systems and water and sewage installations.
For the European Commission, the term PPP is not defined at Community level. In general, it refers to forms of cooperation between public authorities and businesses that aim to secure the financing, construction, renovation, management and maintenance of service delivery infrastructure.
For the European Investment Bank, PPP is a generic term for the relationship between the private sector and public authorities, often with the aim of introducing private sector resources and/or expertise to assist in the presentation and provision of public sector assets and services. Thus, the term PPP is used to describe a wide variety of working agreements, from free, informal and strategic partnerships, to design, construction, financing and operation (DBFO) service contracts and formal joint ventures.
Standard & Poor's definition of a PPP is any medium- to long-term relationship between the public and private sectors involving the sharing of risks and rewards of multi-sector skills, expertise and finance to deliver desired policy outcomes.
The report provides examples of PPPs for successful large investment projects in France and Bulgaria.
---


ENTREPRENEURSHIP AND BUSINESS PLANNING OF STARTING COMPANIES FOR THE EXPLOITATION AND COMMERCIALIZATION OF RESEARCH RESULTS
PROF. KOSTADIN KOSTADINOV, PhD

Abstract: The role of academic science as a source of knowledge and innovation is analyzed. The scientist is 'considered' in his roles as a fundamental element in this science, but also its representative in society. Attention is paid to the place and role of academic teams in the knowledge - education - business triangle, as well as the driving forces within it. As a result, some characteristic points and principles of academic science in a knowledge-based society are highlighted, with an emphasis on the three related elements. They are the main functional cells that generate, implement and exploit innovation. Therefore, all three countries benefit from their cooperation.
(1) Science focuses on the practical application of research, as well as on financial provision and feedback from industry, which invariably enhances the potential of creative potential. (2) Education takes on a new form, the process of learning is greatly facilitated, it is materialized, and every level of the educational process is upgraded with practical orientation. (3) Businesses have the opportunity to receive, on request, the necessary research, technology, economic analysis and solutions, as well as well-trained and trained specialists.
Therefore, the digital economy is based on the presence of many similar equilateral triangles that cover industry, cluster or industry, start-ups academic companies, as well as the relevant scientific industries and universities, providing the necessary training.
---


A PERSONALIZED APPROACH TO TREATMENT OF NEOPLASTIC LUNG DISEASES AND QUALITY OF LIVING – IN VIEW OF A THORACIC SURGEON
PROF. Dr. DANAIL PETROV, DOCTOR OF MEDICAL SCIENCES, FETCS, FEBTS

Abstract: Personalized medicine is a relatively new method for the treatment and prevention of diseases that takes into account the individual variability of genes, the environment and the lifestyle for each person. This is achieved through individual genetic testing and targeted therapy in established alterations, as well as thе processing of large amounts of data through supercomputing and artificial intelligence, including electronic health records.
Lung cancer is one of the most common primary oncology sites with highest mortality. Evolutionary and revolutionary changes in treatment strategies for non-small cell lung cancer are reviewed. It is among the tumors with the highest number of established genetic mutations that stimulate tumor growth and are therapeutic targets for targeted therapy. On the other hand, the presence of protein expression is the basis for personalized immunotherapy in these cases. The advantages of these innovative therapies and their integration into the complex treatment of non-small cell lung cancer are presented.
---
Invited speakers from previous years: 2018 г. |2017 г. | 2016
---